---
Stabicraft 1450 Explorer w40hp, 9" Garmin, Electric Downriggers, Pot Puller - DEMO Priced! (-$5.6k)
---
THE 2020 RELEASE OF THE 1450 RANGE HAS EXCEEDED ALL EXPECTATIONS
BEST AWARD WINNING DESIGN
The 1450 Range is a result of decades of compact Stabicraft® evolution. The 1450 is simply the best 14-foot boat we have ever produced.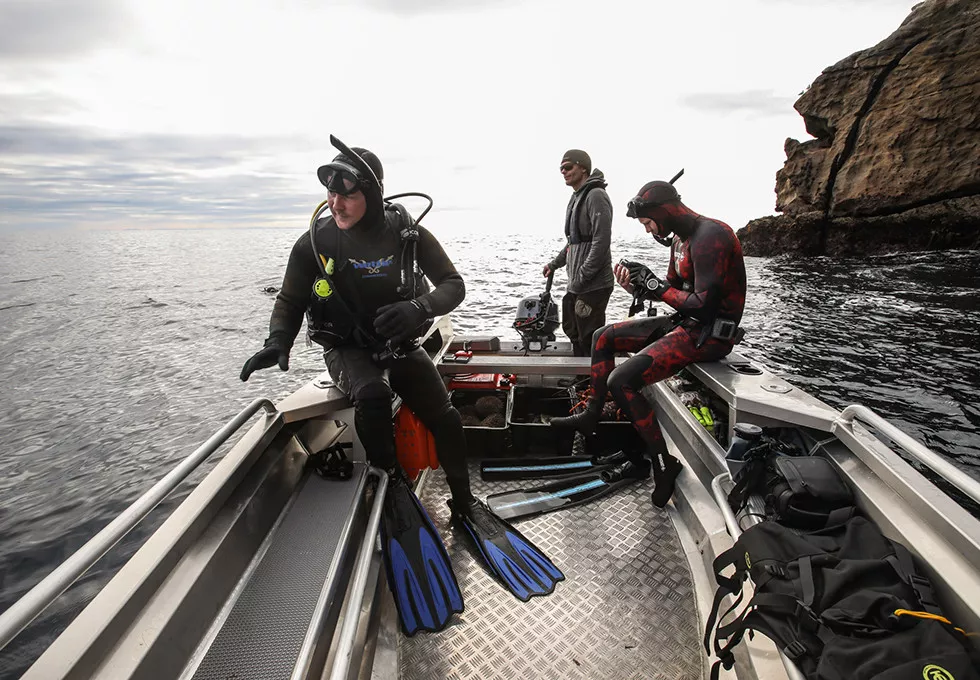 KEEPING YOU DRY WHILE COMFORTABLY SEATED
BROADHEAD COAMINGS
The 1450 Explorers Broadhead Coamings offer a wide platform to sit while at rest and keep you dry while underway. With a large internal volume, you can store all matter of gear, and the large coaming cut-out at the bow gives you the ability to sit and remain well protected from the elements comfortably.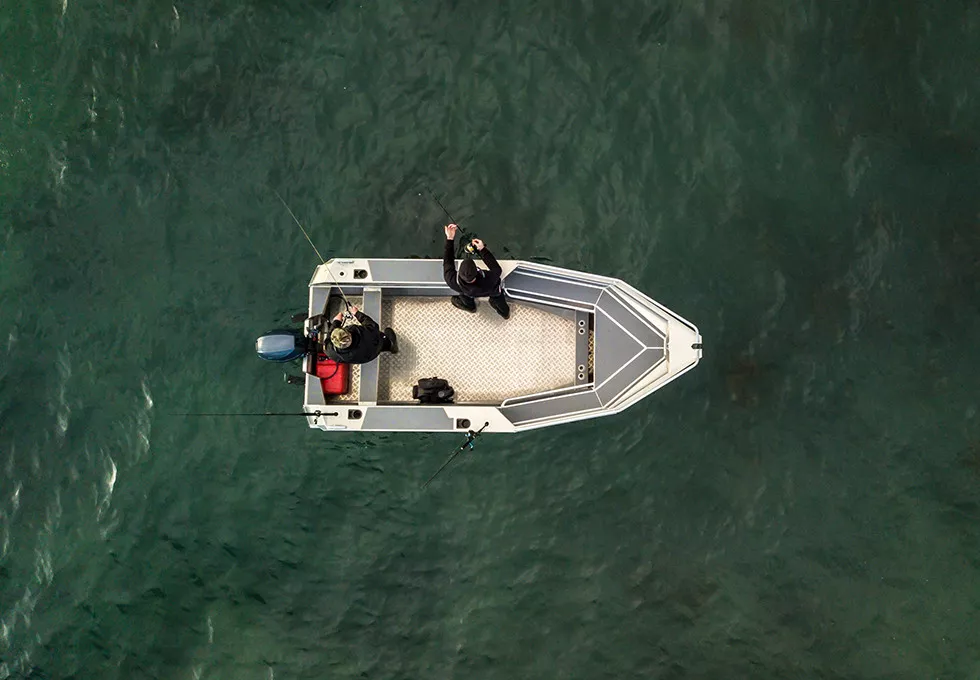 LARGE UNOBSTRUCTED FLOOR SPACE FOR YOU AND YOUR GEAR
4MM (5/32") WELDED TREADPLATE FLOOR
The 1450 Explorer boasts a fully welded treadplate floor positioned as high and wide as possible, giving you and your equipment an extensive floor surface area. You and your passengers will feel sure-footed on the 4mm (5/32") thick floor, whether underway or at rest and in almost any sea condition.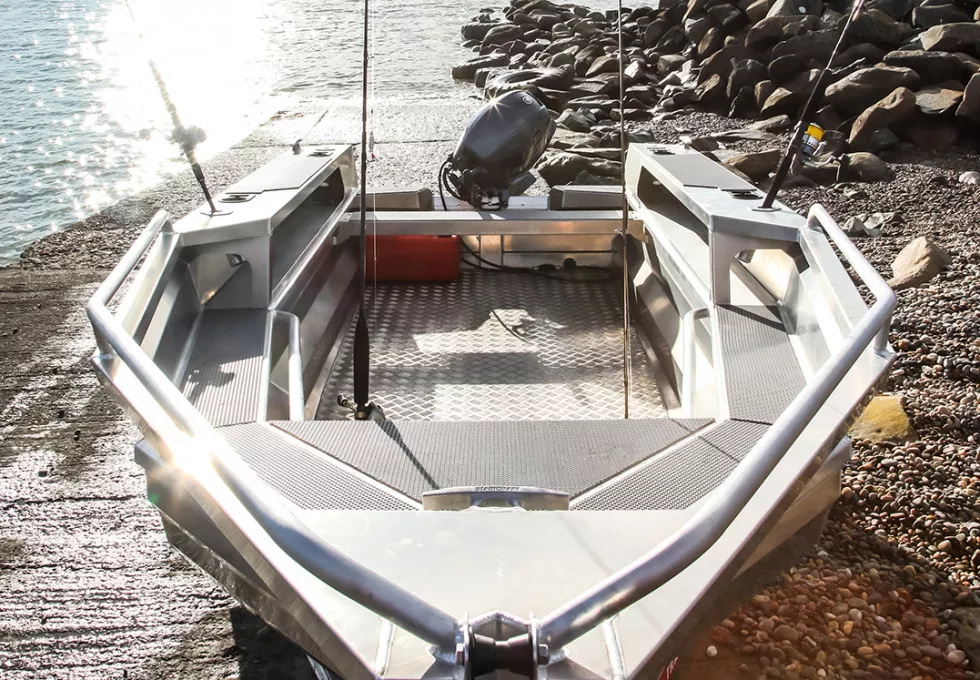 YOU CAN NEVER HAVE TOO MANY RODHOLDERS!
8 ALUMINIUM RODHOLDERS
The 1450 Explorer is equipped with eight aluminium rodholders – 4 angled versions in the Broadhead Coamings and four vertical versions in the bow. The angled versions allow every angler a good spread while fishing, and the vertical versions are perfect for storage when travelling to and from your favorite spots.
Standard Features:
Bolt on Bench Seat
Tiller Steer Transom
Starboard Transducer Bracket
Portside Transducer Bracket
3mm Arrow Pontoons
3mm Hull
Anchor Bin Components
Leak Test Certificate
Towing Eye
4mm Tread Plate Floor (no fuel tank fitted)
Wingstyle Coamings w/ Holes
Stabi Cleats (Cast)
Alloy Bow Rails
4 Alloy Rod Holders + 4 Multiholders Fitted
OCTI for Coamings Fitted (w/ Rod & Multiholders)
Non-Painted
Full Graphics Package Installed
Closed Cell Baffling (if required to meet market Compliance requirements)
Boat Base Price $14,453
Options:
-Removeable Baitboard $122
-KB-1470-56 Galvanized Trailer $2,684
-Shipping & Import - New Zealand to USA $1,395.35
-Delivery to AML Seattle $400
-AML Freight Seattle to Juneau (18' LOA @ $126ft + 17% Fuel Surcharge) $2,611.44
-Mercury 40hp Advanced Tiller Electric Start w/ Power Trim/Tilt $7,720
-PDI, Aluminum Prop, Battery, 12-Gallon Tank w/ Fuel Filter & Water Separator $1,289
-2x Scotty 1106 Electric Downriggers $752.89ea
-ECHOMAP™ UHD 94sv With GT56UHD-TM Transducer $1299.99
-Brutus Electric Pot-Puller $699.99
Price as Configured - 35,620.55

Demo Discount -$5,621.55
Discounted Price $29,999
---
More from this collection